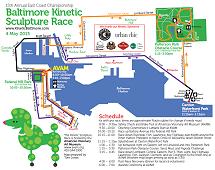 Spectator's Guide coming in Late April!
We're furiously working on the 2014 Spectator's Guide, including tons of details about seeing the race. We expect to publish it the week before the race. We'll send you an email when the new Spectator's Guide is available if you join the Spectator mailing list.
Until then, the 2013 Spectator's guide is the best estimate of how this year's race will go. It's your complete guide to seeing the race, with a map, list of entries, and other information about where to go and how to see the race.

Download the 2013 Spectator's Guide!
---
Counter: 366:4/14/2014 4:16:14 PM
What to Wear to the Race
Highly recommended: Karen Wallace's Kinetic Costuming Guide.
This is the time to wear something absurd! Lots of onlookers wear all sorts of goofy outfits, and you should too: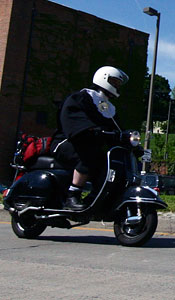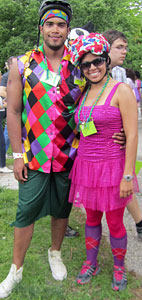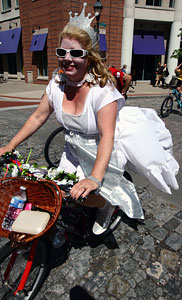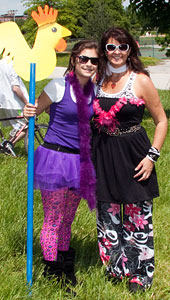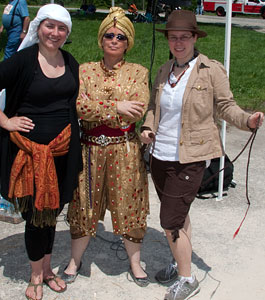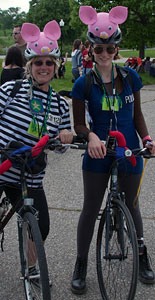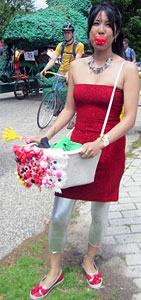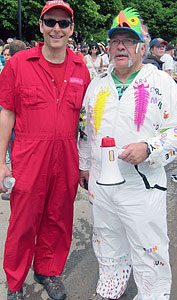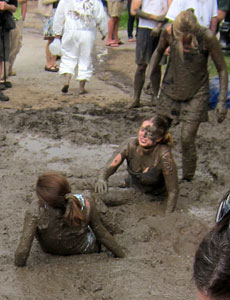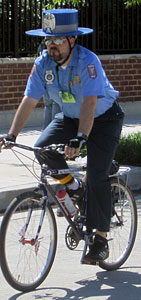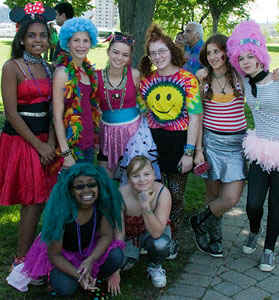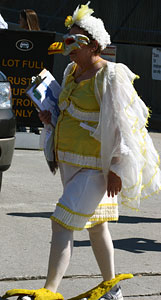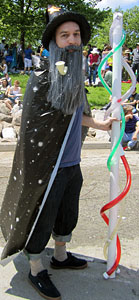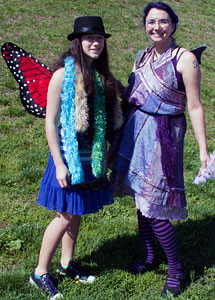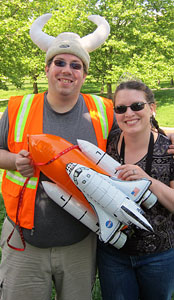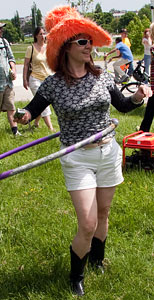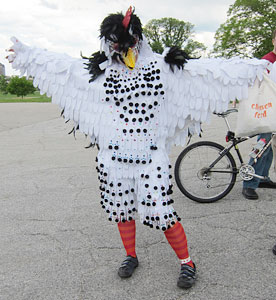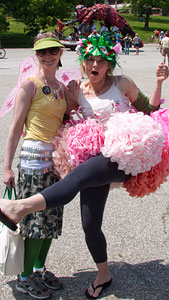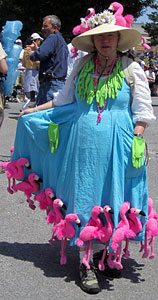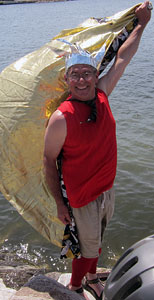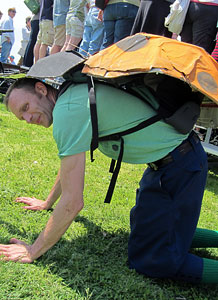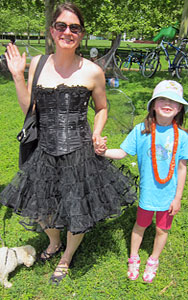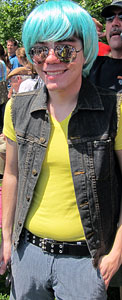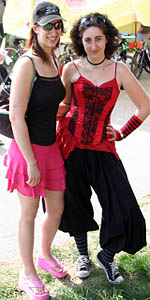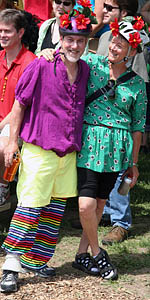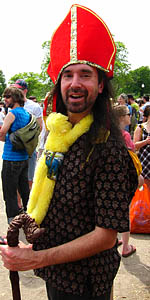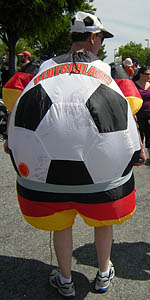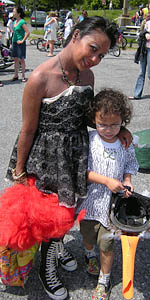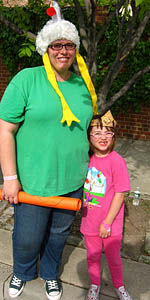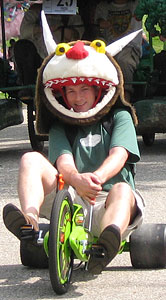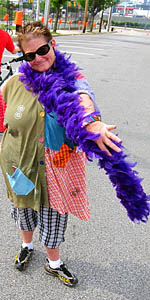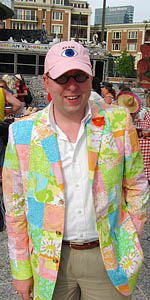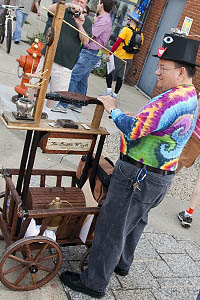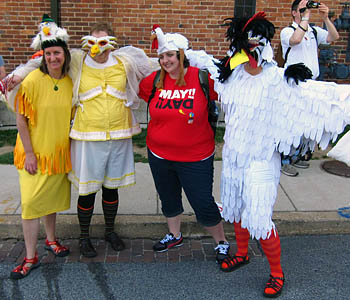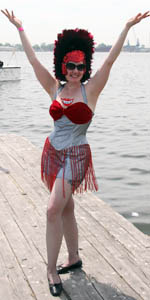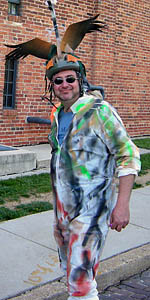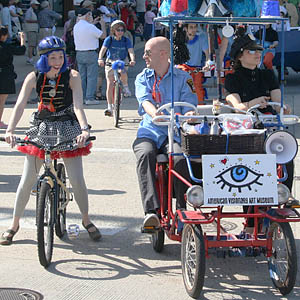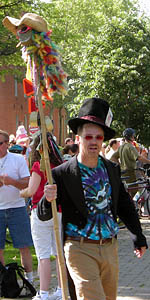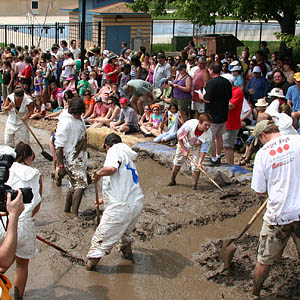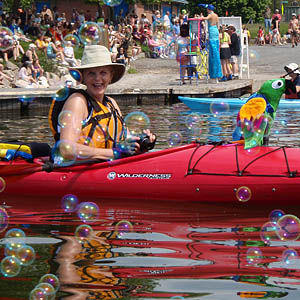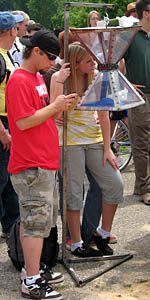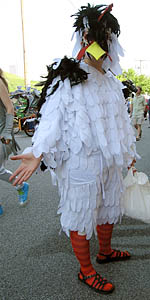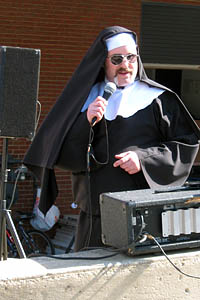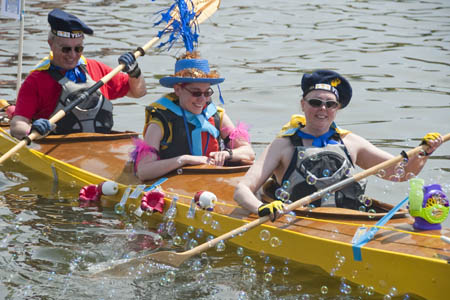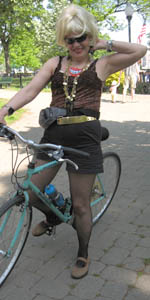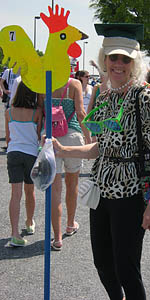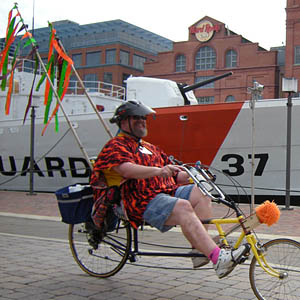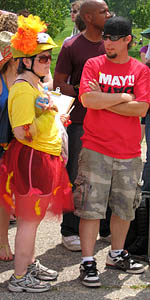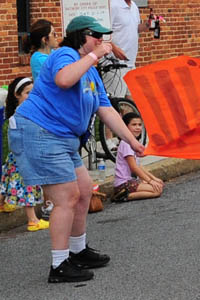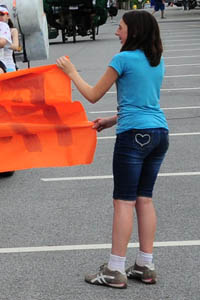 Directions from Out of Town
Here are directions to key spots:
AVAM: AVAM is the easiest place to get to from the interstates, particularly I-95. There are directions on the AVAM Website, or you can figure out how to get there from Google Maps.
Canton Waterfront Park: Right on the harbor, you can drive there with these directions from Google Maps.
Patterson Park: A bit further into the city, but not too hard to get to. Get directions from Google Maps.